5 Essential Tactics For Successful SaaS Product Marketing
Marketing a SaaS product can be challenging since you need to ensure that the features you're highlighting are ones that users find compelling.
To help make sure your SaaS product marketing is successful, there are certain steps you can take that will maximize your return on investment.
Why Is SaaS Product Marketing Important?
Software as a Service, or SaaS, are one of the fastest-growing sub-sectors in the software industry. In order to stay competitive and have success with their SaaS product, businesses need to understand why marketing is crucial for them. The reasons why SaaS product marketing is important can be broken down into three key points:
🔹 Reach the Right Audience
🔹 Develop Brand Recognition
🔹 Improve Customer Experience
Product Marketing vs SaaS Product Marketing
Understanding the key differences between product marketing and SaaS product marketing is essential for success in this arena.
It's essential for any business to ensure its products are marketed effectively in order to maximize sales and gain a competitive advantage over rivals. However, taking a one-size-fits-all approach can be costly and fail to get the desired result.
That's why there are two distinct approaches when it comes to product marketing – one is traditional product marketing, while the other is SaaS product marketing.
A key difference between product marketing and SaaS product marketing lies in how campaigns are tracked and measured for success.
Traditional methods such as cost per acquisition (CPA) may still apply but tracking costs associated with acquiring new users on a recurring basis can be much more complex when dealing with cloud software where companies typically believe long-term relationships produce greater ROI than short-term transactions do in relation to item purchases.
How To Market a SaaS Product?
As anyone who has ever tried to successfully market a SaaS product knows, it is no easy feat. With the right approach, it can be done. Here are some steps to follow when marketing a SaaS product ⬇
1. Understand Your Target Market and Develop a Buyer Persona
The first step to success in marketing any SaaS product is understanding your target audience and developing buyer personas.
Buyer personas are fictional representations of your ideal customer. They enable you to tailor your messaging and content more specifically to the needs and interests of your target audience.
2. Invest In Content Marketing
Content marketing is an invaluable tool for promoting any type of service or business, but it's especially effective for promoting SaaS products because of its ability to reach potential customers at different stages of their buying journey.
Investing in content marketing allows you to develop relationships with prospects early on and build up trust with them before they make a buying decision.
3. Engage Through Social Media and Influencers
Social media networks are one of the best ways to connect with your target market and start building relationships that could eventually lead to sales conversions.
Additionally, partnering with influencers who have a strong influence over social networks is also beneficial since they can help spread the word about your product on their own channels as well as share user-generated content featuring positive reviews from past customers.
Many people consider social media to be primarily a marketing tool for B2B businesses. Don't fall into the trap of believing this—83% of B2B marketers advertise on social media. It's second only to search engines.
When you consider that over 3.6 million use social media, it's no surprise that is a key channel for companies worldwide.
Social media marketers utilize certain tools to manage and measure the success of their social media campaigns. These include:
🔹 Hootsuite
🔹 Google Analytics
🔹 Sprout Social
🔹 HubSpot
🔹 ContentCal
Video Marketing For SaaS Products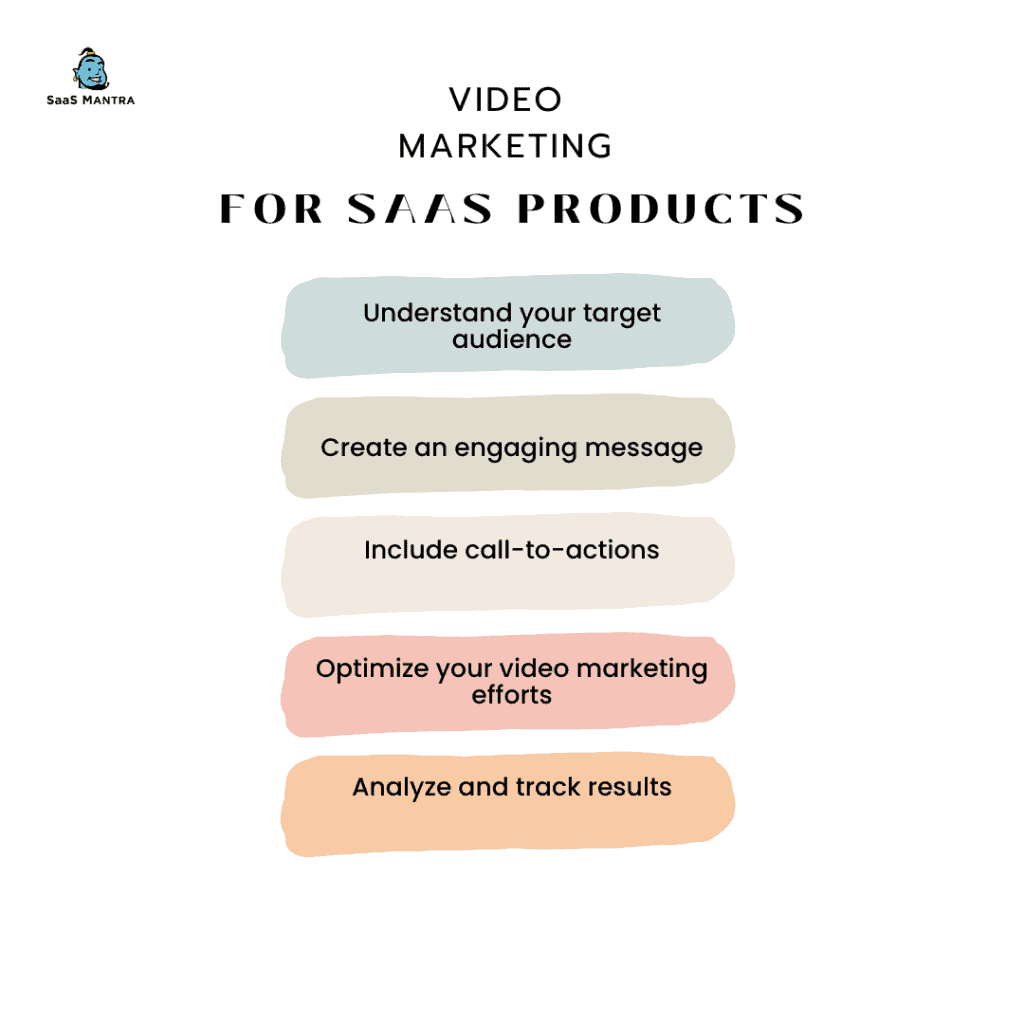 Video marketing for SaaS products are becoming increasingly popular as companies look for ways to engage their customers and establish trust.
Video is an effective tool for easily conveying complex ideas, and with its increasing availability across multiple platforms, it can be a great way to promote your product or service.
Email Marketing For SaaS Products
Email marketing has been around forever and it is still one of the most powerful platforms to reach customers and prospects.
If you own a SaaS product, email marketing offers many opportunities to get your message out to potential customers.
Paid Ads For SaaS Products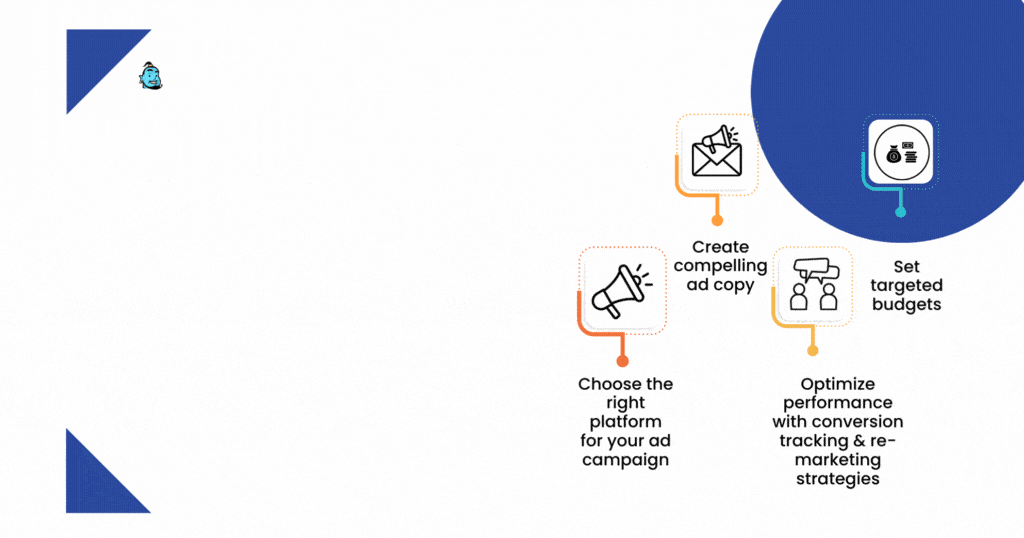 Paid ads are a critical component of SaaS marketing, allowing SaaS companies to effectively and efficiently leverage digital platforms to reach their target audiences.
But, if you are new to the world of paid advertising, it can be overwhelming – especially since there are now so many options available.
4. Optimize Your Landing Page
Your landing pages should be designed specifically with conversions in mind; if they aren't optimized properly then you're likely losing potential customers simply due to slow loading times or confusing navigation elements.
Make sure to keep an eye on metrics like click-through rate (CTR), bounce rate, time on page, etc. – all of which can give you insights into what elements need improvement.
5. Take Advantage Of Early-Adopter Discounts & Referral Programs
Offering discounts or loyalty programs can incentivize customers that would otherwise balk at signing up for services that require commitment beyond just signing up for a trial period and using the product itself (i.e., monthly subscriptions).
Additionally, referral programs are incredibly powerful for increasing brand awareness quickly by allowing users who love the product spread the word about it naturally without feeling like advertising something themselves.
Here are some SaaS Product Marketing Examples
SaaS products have been growing in popularity over the last few years, and that means SaaS product marketing is now essential to the success of any software business.
From effective content marketing to user experience optimization, there are countless examples of how companies have leveraged their marketing to gain an advantage over their competitors. Here we'll look at five of the best SaaS product marketing examples of all time.
1. Slack – Embracing an Aspirational Brand Voice
Slack, a communication platform designed for businesses and teams, quickly rose to become one of the most popular enterprise apps of all time. A major reason for this success was its smart use of branding and marketing.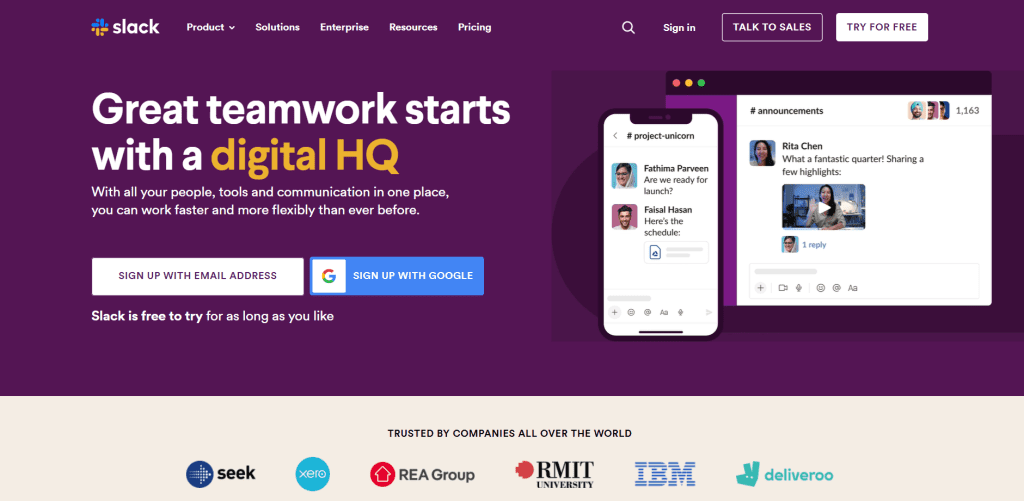 2. Dropbox – Investing Heavily in Video Content
Dropbox successfully launched its online storage solution by creating digital video campaigns focusing on individual stories with happy customers who can relate to one another's experiences using Dropbox's services.
By featuring reviews from real people with real stories they were able to show empathy while promoting their features simultaneously – something that resonated with people watching this human-centric content and allowed them to build trust more easily.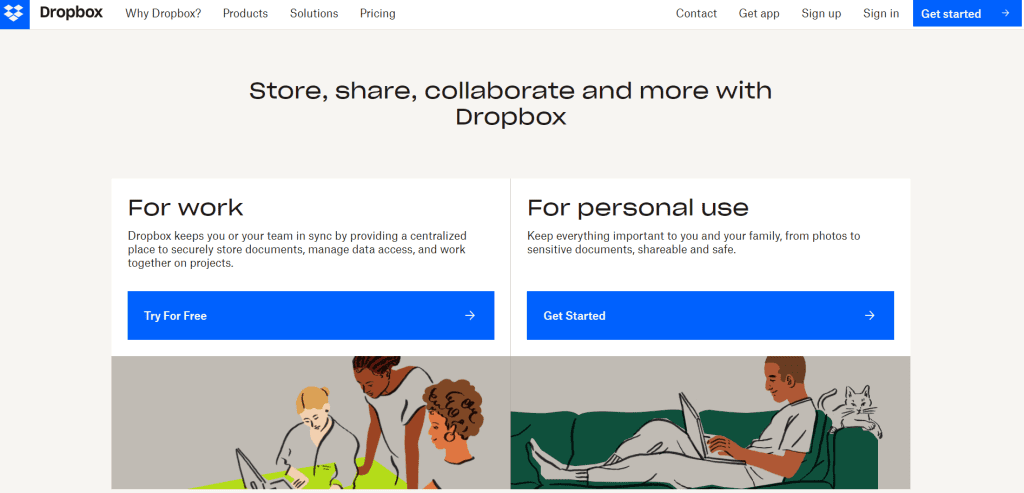 3. Salesforce – Leveraging Influencers and Ambassadors
Salesforce is also one of the leading players in SaaS product marketing today, having identified influencers as key part of their strategy since 2006 when they introduced 'Dreamforce Ambassadors'– a network of influential employees within their customer base who promoted Salesforce across multiple channels including Twitter, blogs and other social networks like LinkedIn Groups and Google+.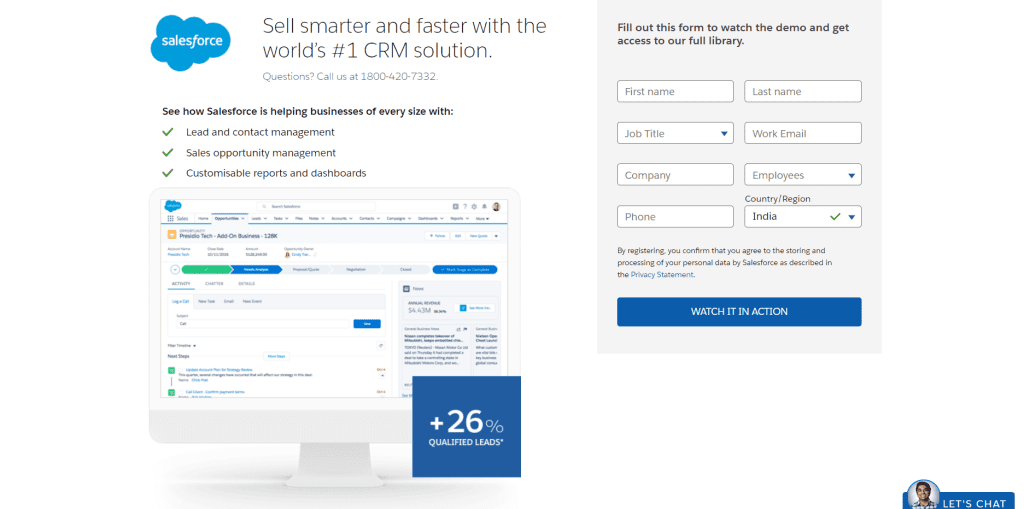 4. Intercom – Hosting Live Interactive Events
Intercom is an all-in-one customer communication platform that provides a variety of features and tools to help businesses communicate with customers. It combines customer service, marketing automation, and analytics into one unified system. Intercom can be used to send targeted messages, track customer data, automate support responses, and measure the success of campaigns.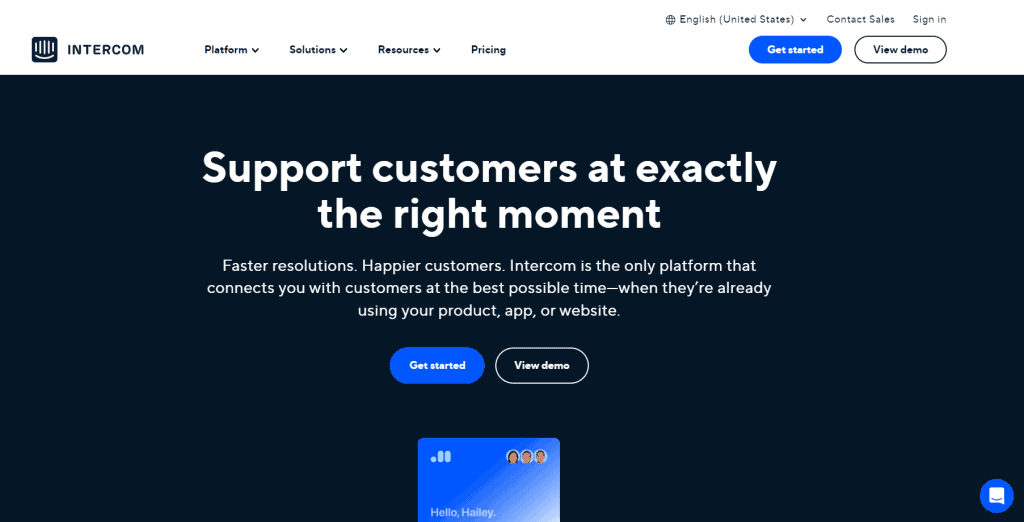 5. Asana – Relying on Viral Social Campaigns
Asana has seen great success through viral social campaigns centered around hashtag challenges such as #WorkLoveMonday which encourages people engaging using curated assets getting visible alongside top mentions segmented based upon responses measured according bespoke data acquisition tools freely available across platforms used by Asana team & also clients sending organic traffic towards needful outcomes for both sides engaged during campaign activity ensuring maximum ROI too.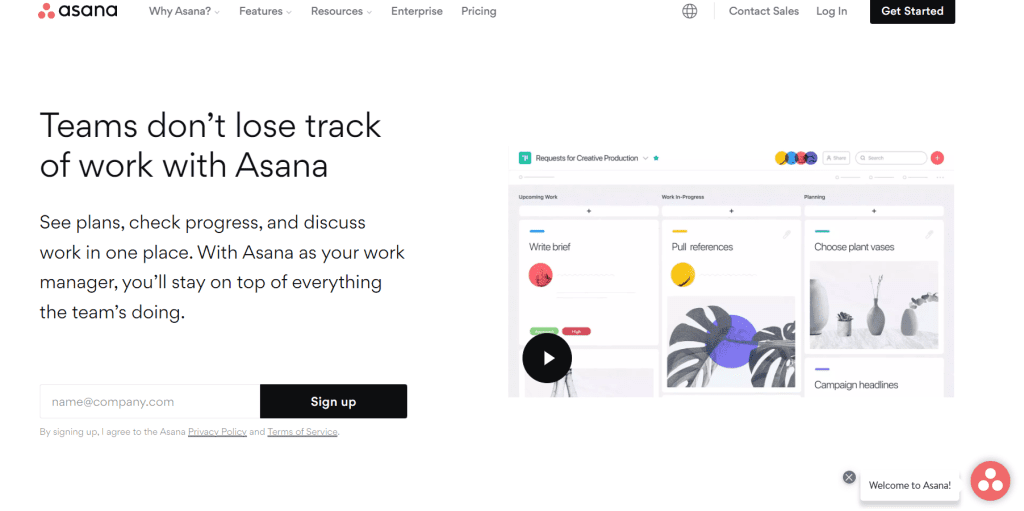 SaaS Product Marketing Tips
SaaS has revolutionized the way business owners market their products and reduce costs. With a larger customer segment to target, your product marketing strategy needs to be carefully planned and innovative.
a) Provide free trials to users
b) Make a user experience a priority
c) Track performance metrics continuously
Also, offering a lifetime deal can be a great way to position your SaaS product in front of potential customers and dramatically increase sales.
Ultimately SaaS Mantra helps businesses stay organized throughout their entire product marketing cycle. From creating content strategies to driving traffic & improving conversions it supports businesses with ease & accuracy across the board! So if you're searching for a reliable yet cost effective alternative when it comes to digital product marketing – look no further than SaaS Mantra!
Final Thoughts on SaaS Product Marketing
SaaS product marketing plays a vital role for any company hoping to stay competitive amidst today's increasingly digital marketplace; from acquiring new customers through innovative strategies such as online advertising campaigns & content creation, increasing brand recognition through thoughtful touches like consistent logos/visuals across all content pieces & building customer loyalty through personalized reward systems.