How Can Website Uptime Monitoring Help Your Business 24/7?
Website downtime is more than just a technical error.
It means your business is shutdown on the internet.
If your business website is down, you lose any potential new customers. Or worse, give an unpleasant web experience to your existing customers.
No web host guarantees 100% website uptime. But every other host seems to promise 99.99% uptime.
Still, it is good to check your website's uptime.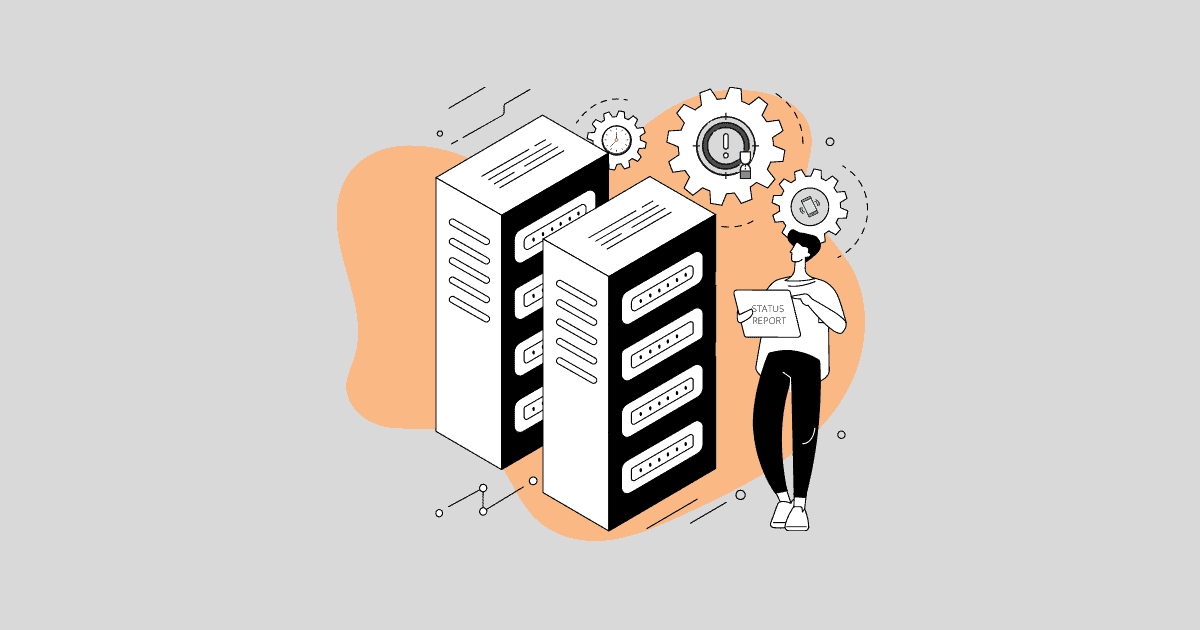 Table of Contents:
Website uptime is the total time a website has been available for the users to access over a chosen period.
It is usually calculated in percentage.
What is Website Uptime Monitoring?
Website uptime monitoring refers to keeping an uptime check on a website at regular intervals.
It allows you to know whether your website is available for any visitor who wishes to visit your website. And if your website is down, you know it quickly and bring your business website back online.
Unfortunately, one cannot afford to manually check whether your website is online or down.
How to Monitor Website Uptime?
You can monitor your website's uptime using any available uptime monitoring tools and services.
Many tools and services allow you to monitor one website to hundreds of websites from one dashboard.
A few website uptime monitoring services like Netumo even offer a free trial period to try them out.
However, a free trial alone cannot make a website monitoring service your first choice.
Best Website Uptime Monitoring Service
Website downtime is not the only hurdle between your website and visitors.
The best website uptime monitoring tools will monitor downtime and anything that can affect the accessibility of your website.
So, what makes the best website monitoring service?
There are two vital functions to note, among other things.
1. Track & Check Domain Expiration Monitor
An expired domain name removes your website from the public Domain Name Servers.
It makes your business website inaccessible to any user and practically shuts it down on the internet.
To avoid such incidents, you can monitor your domain expiry date and renew it on time.
How to find Domain Expiration Date?
You can find your domain name expiry date in the cPanel of your web host.
Or you can run a "whois lookup" to find the expiration date of any domain.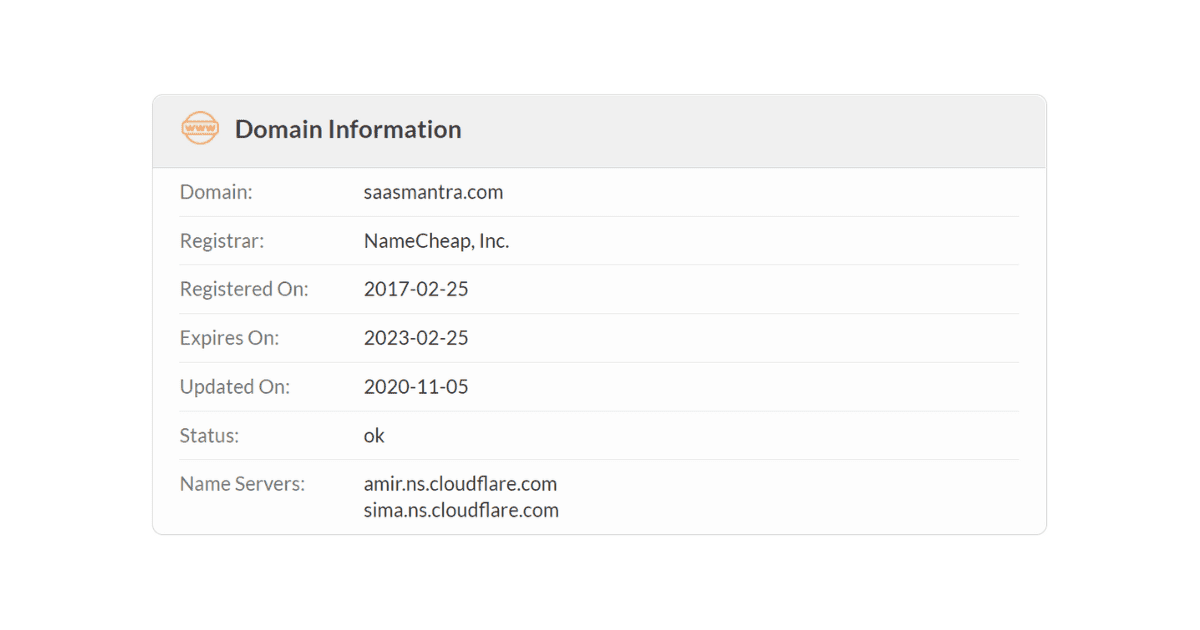 Your domain name provider will usually notify you via email a few days before its expiry.
However, it is better to track it by yourself using a domain expiration monitoring tool.
It is helpful for digital marketers and agencies managing multiple websites.
Look for a website uptime monitor service that allows you to track and check the domain expiration date.
Another factor that can affect your business website traffic is its SSL certificate.
2. SSL Certificate Monitor
Secure Sockets Layer (SSL) encrypts the connection between your web server and the user's browser.
An SSL certificate validates that you are the authentic website the user is trying to reach. And that it is safe to use your website.
However, SSL certificates come with an expiration date.
How often do SSL certificates expire?
Since September 2020, the validity period of an SSL certificate has been revised to 398 days from 27 months.
You need to renew or replace your SSL certificate once it expires.
When your website's SSL certificate expires, web browsers will warn your users that it is not safe to use your website.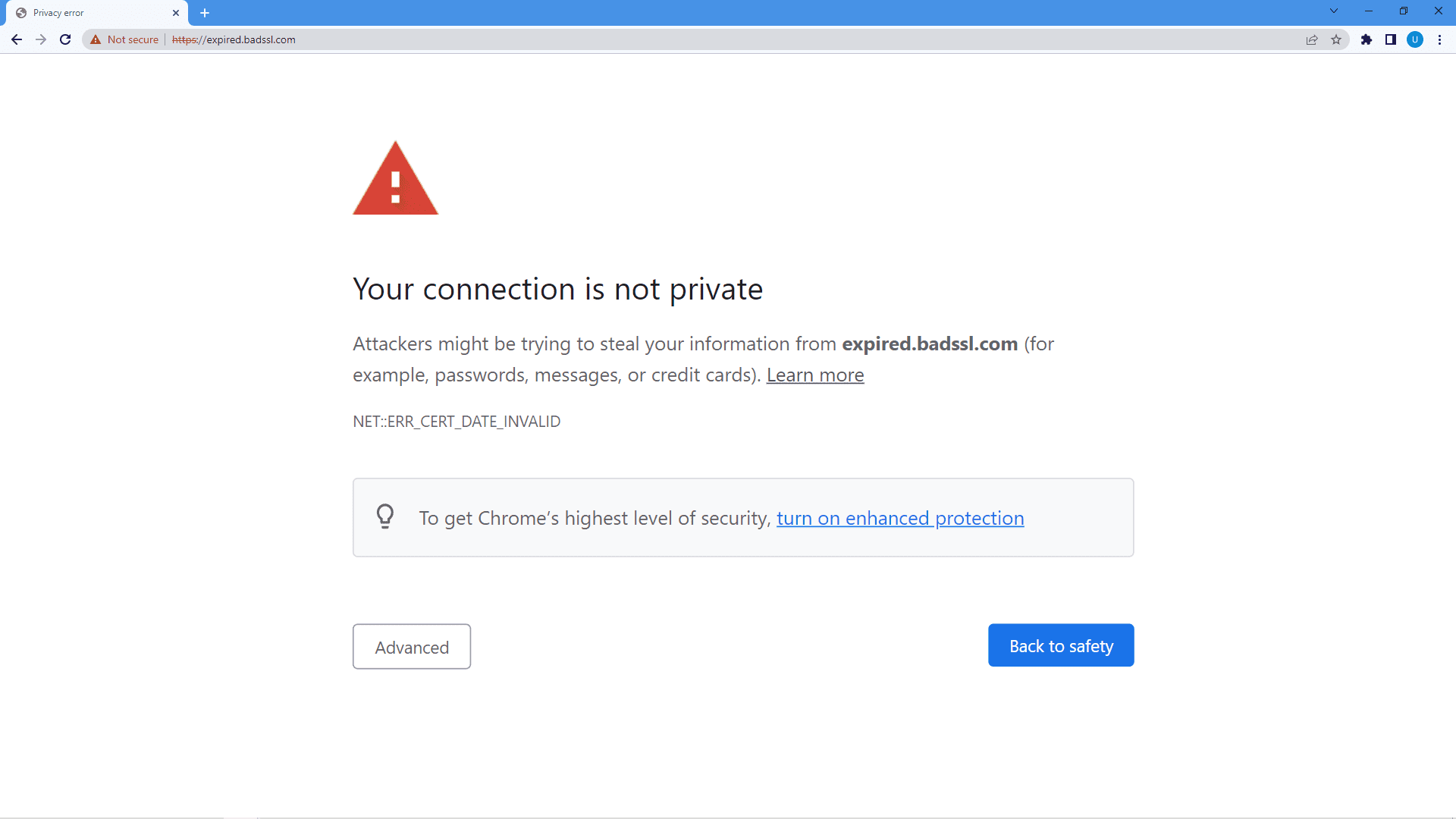 A warning such as this can directly affect your business's reputation.
It will also hurt your brand's trust and repel customers visiting with transactional intent.
SSL certificate expiration date monitors remind you to renew before it expires.
It helps keep your user's trust and your brand reputation intact.
Look for a website monitor tool with a feature to track your SSL certificate expiry date.
Features of an Uptime Monitoring Service
Website uptime monitoring, tracking website expiration date, and SSL certificate expiration date are core functions.
These vital features supplement these core functions to make them more effective.
1. Monitor and Manage Multiple Websites
A handy website uptime monitoring tool will allow you to monitor multiple websites.
You can also monitor all their domain name and SSL certificate expiry dates.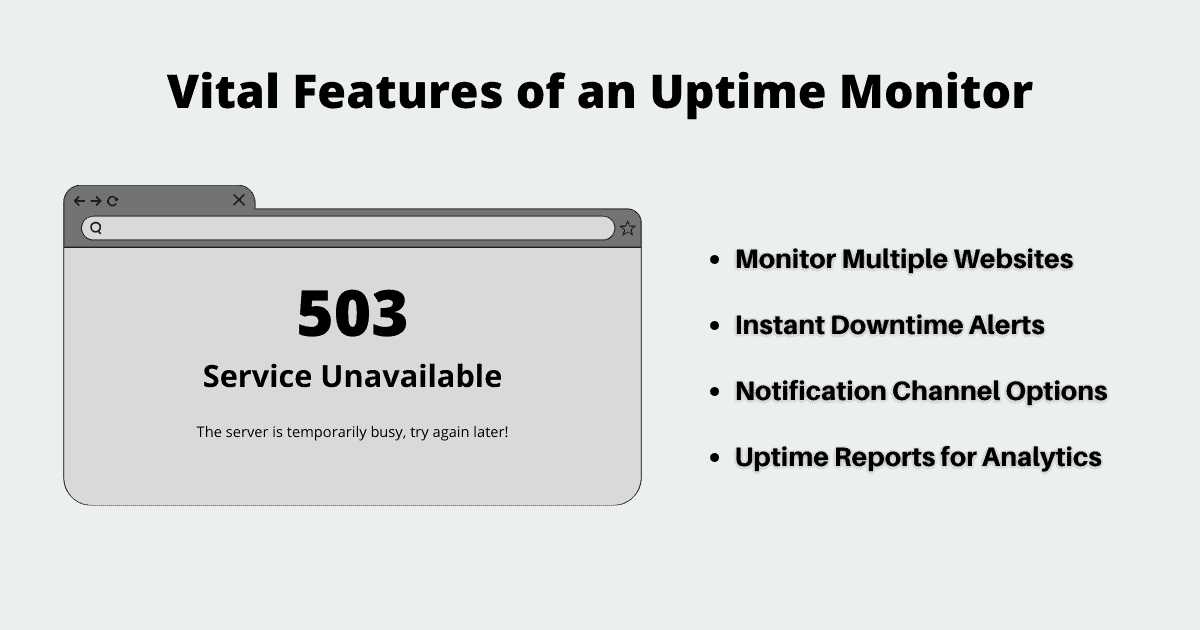 2. Reminders & Instant Notifications
A website monitoring tool is only as good as how quickly it notifies you of any issue.
And how quickly you get notified is dependent on the uptime monitoring tool's check frequency.
Different website monitoring services will have different website uptime check frequencies. The shorter the time between each check, the better.
For example, a website monitoring service that checks uptime once every minute is better than the one with a 15minute check.
Similarly, it is the same for Domain names and SSL certificate renewal.
It is better to get a reminder at least a day before the renewal date than on the day or after expiration.
While timely notifications are essential, alert flexibility is also a vital feature.
3. Notification Integration Options
Your website downtime notification has to reach you somehow, instantly.
Not everybody checks their email every other minute. While some people find Slack convenient, others may prefer a Microsoft Teams notification.
Look for a website monitoring service that gives you the flexibility of your preferred notification channel.
A Budget-Friendly Uptime Monitoring Tool
Many website monitoring services provide a free plan with essential features.
It may suffice businesses in their early stages.
However, you may need to subscribe to a website uptime monitor service. And it will pay for itself eventually.
But, finding a budget-friendly website uptime monitoring service that is also reliable can be challenging.
Website uptime monitoring tool lifetime deals are a great way to save money on the ever-rising annual subscription fee.