Top 7 B2B Quality Lead Generation Tools in 2021
There are plenty of businesses striving for a finite group of website visitors' attention, and the field of marketing is turning messier.
"60% of marketers state that lead generation is the key pain point for their company. "
No matter what business you're in, you'll ultimately go out unless you don't generate new leads. A lead generation strategy focuses on attracting interested prospects and turns them into eligible leads.
You can't hunt for a lead that you can't access. Until you've found contact details, you can't set up a call.
It takes a lot of time and money to implement an efficient plan. And that's why lead generation tools are so ideal.
What makes a great lead generation tool?
A great lead generation tool is a system of software that makes it easy to grab eligible leads without oneself really doing a myriad of coding. Usability is important as well as you need to aim for integration where you need to share data between different tools.
And, it is very challenging to achieve this strategic goal, reaching the right customers and converting them to valuable leads for a lifetime. It's not a magic that happens in a day.
Curious to know how to get started with the lead generation process?
Well, the first move is to get to know the right lead generation tool that suits your business and helps you easily hit your prospects.
In this article, I'm gonna enumerate the best lead generation software/tools that help you eliminate complexity and maximize the insights into customer conversion rates to leads. We are gonna look at the features and benefits of 7 tools in six different lead generation aspects which will make your life easier.
Let's get started!
1. Turnstile
Pricing: Free version available, paid versions to start from $99/month.
Right now, video is a big focus for marketers, and with time, I can only see that focus increasing. To simply put, a branding channel helps to turn engaged visitors into valuable leads.
Source: Wistia
Turnstile is a video hosting company for B2B brands offered by Wistia. The ultimate goal of Turnstile is to hold back videos after a certain span of time to gather the names and email addresses of potential clients for you and your company.
Features:
Custom player
Interactive video tools
Management and embedding.
2. Sales navigator
Pricing: Starts at $65 per month, per user.
LinkedIn's Sales Navigator is a perfect tool for collecting leads if you're in B2B sales. The process of gathering, contacting and staying engaged with clients, prospectus, and connections are streamlined.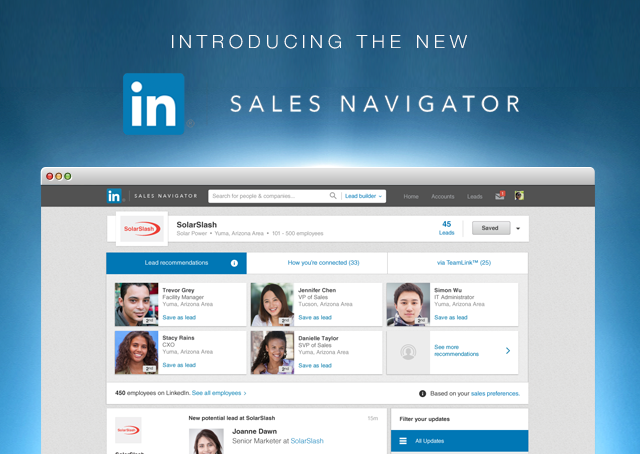 Source: Sales Navigator
The Sales Navigator helps you to save leads directly from LinkedIn through your CRM, in addition to getting lead suggestions and seeing who has seen your profile is also available.
Features:
Access to advanced search filters

Unlimited no. of lead recommendations.
3. Datanyze
Price: Starts at $29 per month.
Datanyze is an outbound sales platform designed to find out what technology tools are being used by your website users, prospects, or customers.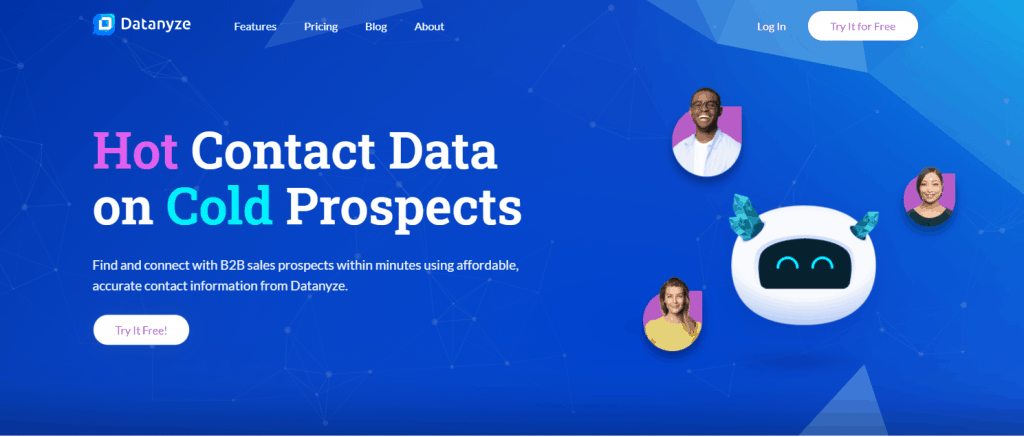 Source: Datanyze
The main benefit of Datanyze is that it shows you the technology your prospects are using and also lets you identify new prospects based on what technology they are using.
Features:
Customer migration

Chrome extension
4. Active Campaign
Pricing: Paid plans start at $9/month
Active Campaign is an email marketing platform to identify the right prospects and expand your audience.
Source: Active Campaign
It enables you to track every interaction the lead takes with your website and later use it to initiate an email marketing campaign. This means that as soon as a lead visits a certain page on your website, you can notify your sales team.
Features:
Built-in integration

Custom workflow

Marketing automation
5. Hellobar
Pricing: Free version available, Paid versions starts from $99/month
Hellobar is a lead capture tool. It is an ideal software for short-term lead drives and stuff like an announcement of a new product feature.
Source: Hello bar
Hellobar offers you a clingy that appears on the top or bottom of the screen to attract attention, instead of a static web form embedded on a landing page, or a popup that appears when a visitor exits your site.
Features:
A/B testing.

Increased Subscribers.

Social Media Sharing.
6. Hunter.io
Pricing: Free to find up to 100 requests, plans start at $39/month.
Hunter.io is an email lookup tool that helps you to find and validate the email address by typing in the person's name and their company.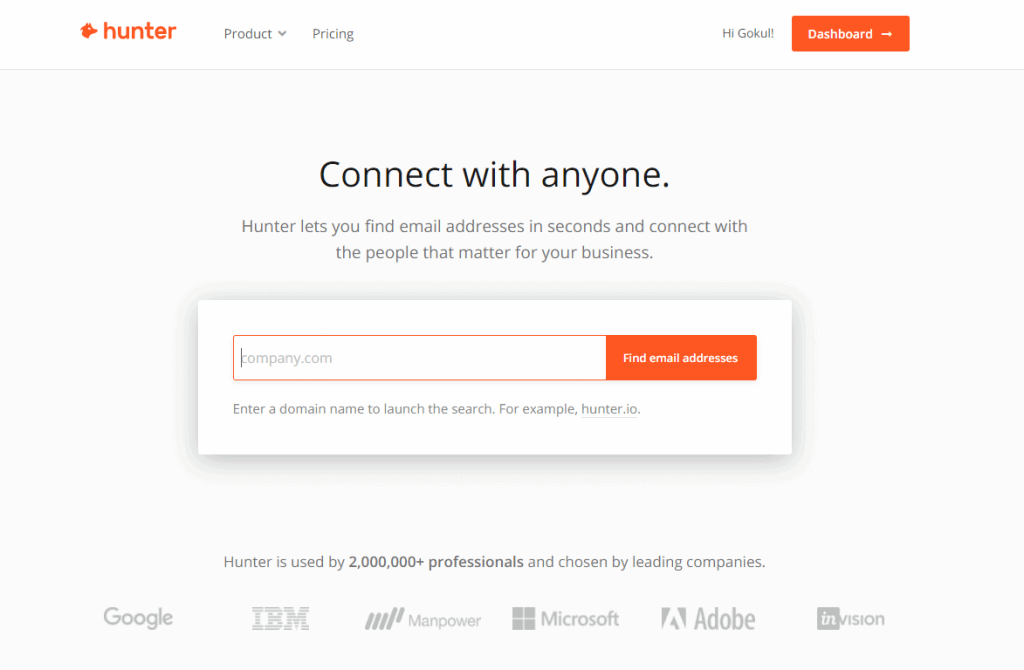 Source: Hunter.io
It integrates with many other tools and every time you visit a website you can get a list of email addresses that are linked with the domain you are visiting on the website.
Features:
7. Techtracker
TechTracker helps you identify laser-targeted leads constantly when new businesses install a product you wanna track, and pulls the details of those businesses for you using their chrome extension.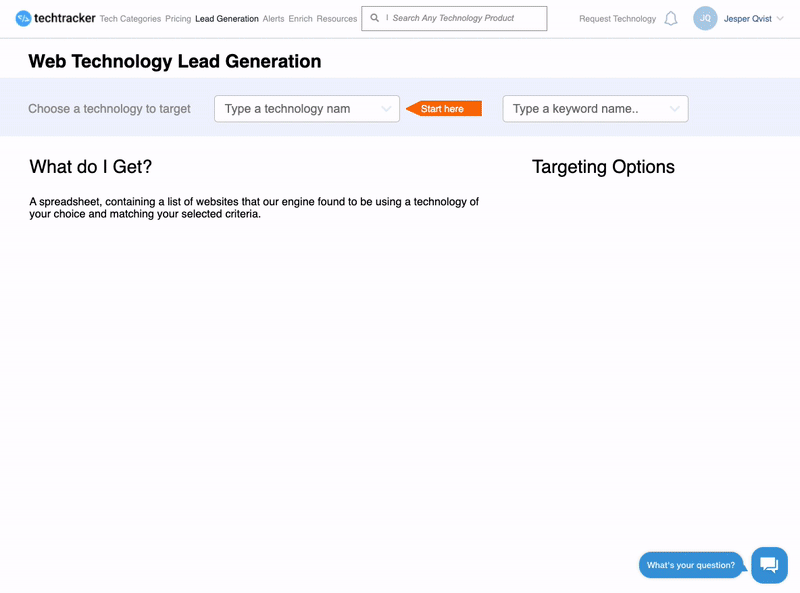 Source: Techtracker
With TechTracker, you can unlock the user insights of your competitors, from demographics to the industry they fall under. You can also track the keywords for each technology/product you are following.
Features:
Product Installation Alerts

Domain Tracker

Instant Keyword Alerts

Website Alerts

Product Discontinuation Alerts
To try it out, All you need to do is install the TechTracker (it takes less than 5 minutes!).
Why should I go with the Lifetime deal for the lead generation tool?
Avail at just $59/lifetime, you can track 5 technologies alerts, 5 keyword alerts & 10 website alerts, each month.
And, this also includes all the future updates & integrations to the product.
This list is however limited to those that I have considered especially helpful or impressive.
You will have to give TechTracker a try for making the most with the best lead generation software according to your company's requirements.
In my experience, to bear the brunt of the workload, it's better to have a robust solution like TechTracker.
You are on the road to streamlining your efforts and closing more deals. Visit: lifetime deal software for more updates!
For more much interesting blogs Subscribe to our newsletter.