1 in 2 people use Instagram to discover new brands, products, or services.
Your next line of loyal customers could be the fruit of your Instagram Marketing.
So, start right away with your Instagram marketing. But you must also start right.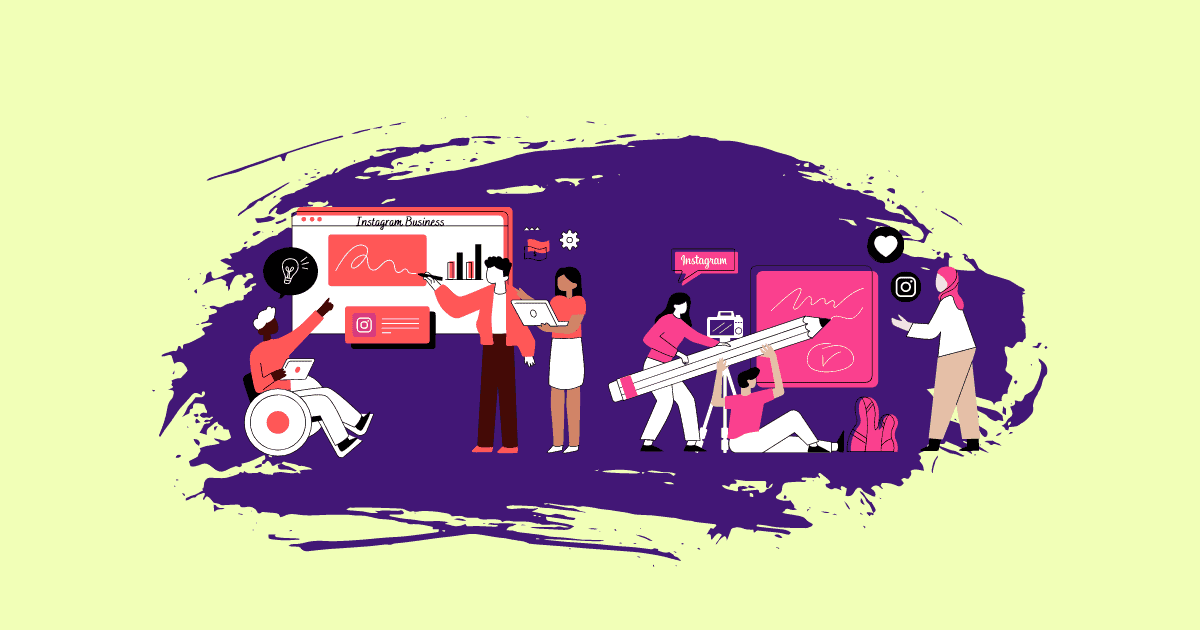 Table of Contents:
Instagram Business Account vs Creator Account.
What should you choose?
Should you go by the account name?
It pays to be aware of each account's features and limitations.
Instagram Business Account vs Creator Account Similarities:
The following are some of the features that both Business accounts and Creator accounts share.
View Insights on Instagram:
Insights drive your marketing strategy. You get access to post impressions, engagements, profile clicks, clicks on websites, and many other data.
It helps you plan, develop, and curate your marketing strategy.
2-Tab Inbox for DMs:
A crowded inbox is every successful marketing strategy's outcome.
That is where you communicate directly with your leads and customers. But if you have a few thousand or more followers, your inbox will get crowded.
And you cannot risk missing any priority messages among the pile.
With the 2-tab Inbox feature, your inbox is sorted between priority and other DMs regardless of the account type you choose.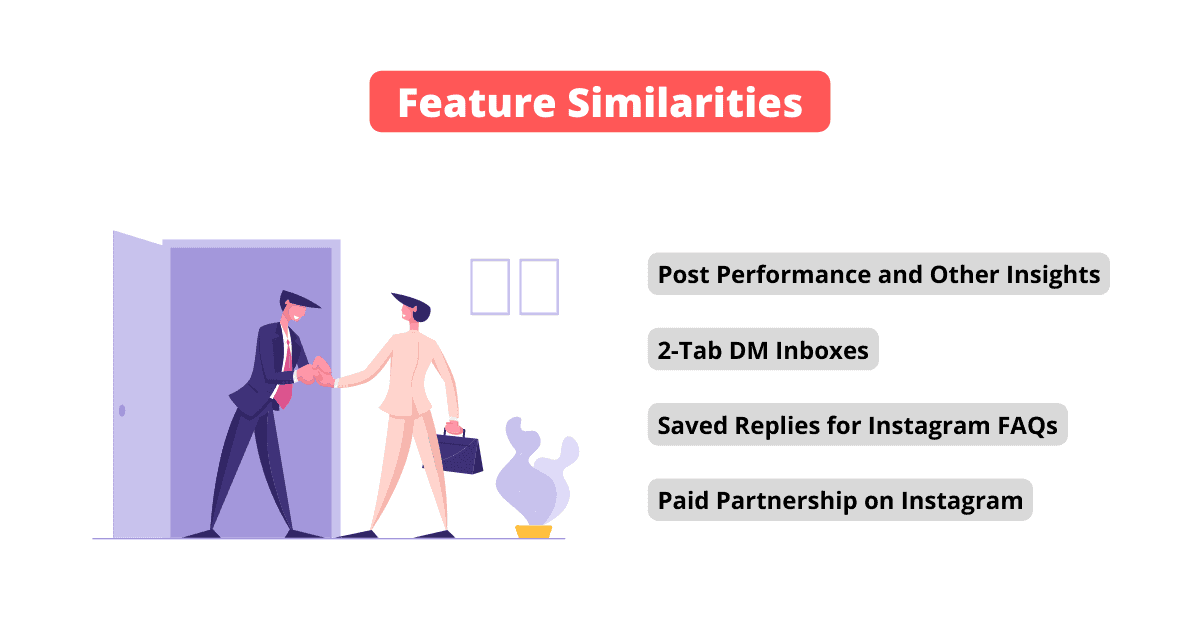 Saved Reply for Instagram FAQs:
Though you have a 2-tab inbox, you still have to respond to legit DM inquiries to keep your audience for the long term.
Very often, you will receive repeated questions in your DMs.
You can save replies for a quick and effortless DM response with a business or a creator account.
It could be an event hosted by your business or an artist's tour date.
Paid Partnerships on Instagram:
Creators—read influencers—are far more effective in reaching their target audience than businesses. And rightfully, Instagram allows both Business accounts and Creator accounts to post with paid partnership tags.
Instagram paid partnership label gives transparency to your audience and easy management with the sponsoring partner.
Instagram Business Account vs Creator Account Differences:
The differences between the Business account and the Creator account are small but significant.
And it can make or break your marketing strategy.
Different Instagram Profile Category:
Instagram accounts are fundamentally different in how they want to appear to their audience.
Instagram gives an entirely different list to categorize your account based on the account type you choose. Your category label will appear on your profile under your Instagram username.
However, you can always choose to hide your category label at any time.
Shoppable Instagram Posts:
Instagram does allow both professional accounts to create and share shoppable posts.
However, only the Business account can set up Instagram Shopping to add a Shop to their profile. It allows them to view shop insights and tag shoppable products on their posts and Instagram stories.
On the other hand, Creator accounts can only tag shoppable products on their posts. And that is on approval by the respective brand.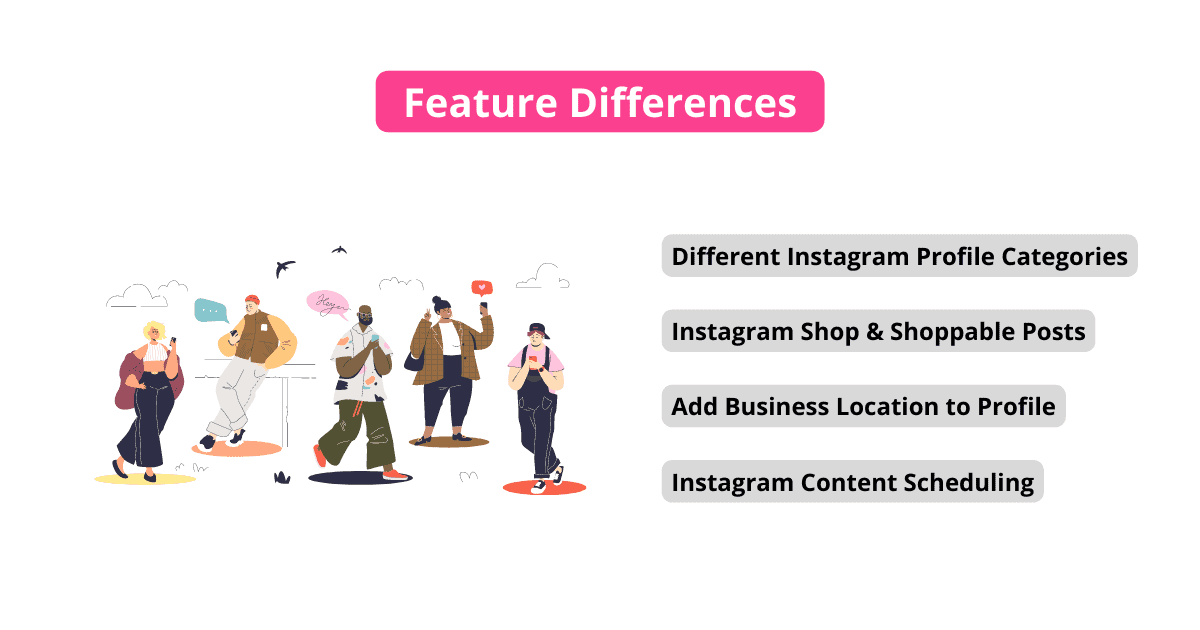 Contact Information on Instagram Profile:
Adding contact information to your profile is essential for both these professional accounts.
And you can, indeed, add your email and phone number to your profile. It allows your customer—or collaborators in the case of Creators—to connect with you directly.
The only difference is that, with the Business account, you can also add the business location to your Instagram profile.
Content Scheduling on Instagram:
Being online and posting on Instagram can mess up your daily schedule quickly.
With the Business account, you can use third-party tools like FeedHive to schedule your Instagram posts in advance. And it will also fit right into your overall social media marketing strategy.
But a Creator account does not support third-party scheduling tools. The only other option is to use Facebook Creator Studio to schedule your Instagram posts.
Your Right Instagram Account:
Even though they appear very similar, the Business accounts and Creator accounts serve distinctly different purposes.
Compare these differences with your marketing strategy: business or a creator. It will help you choose the right kind of account that serves you the best.
For any missing features, look for alternative solutions like third-party tools.
Your effortless Instagram marketing process will develop on its own.