7 Types of Video Marketing to Promote Your Brand Better
According to Cisco, video content has made up to 82% of internet traffic in 2022. That's the biggest content surfacing on the world wide web, suggesting that people love watching videos.
For marketers, it's a huge opportunity to take on. They can use videos to promote their brand, especially on social media. Social media platforms point out the importance of visual appearance, which is a big win for video content.
Videos have a visual element that instantly captures the audience's attention. It fits best for every social network as it captivates viewers through remarkable graphical presentations and clear audios. Not to mention that videos can offer detailed information even in the short-form.
Hence, it's no surprise that most marketers opt to use video content for their marketing strategy. The art of using videos for marketing purposes is called video marketing.
Video marketing is video content that includes every marketing information, aims to deliver brands' messages, and acquires leads in the process. This content can approach directly to the targeted audience in order to generate sales in the end.
Videos offer the benefit of including even the most complex information into bite-sized content that people can easily comprehend.
Another key advantage of a video is that the narration often helps viewers grasp the message without misunderstanding.
The graph below shows how video content will own the majority of internet traffic by 2022.
Benefits of Video Content Marketing
Hooks Attention
Unlike traditional content like articles and blogs, videos provide the audience with the easiness to understand the information in a short time.
Reading blogs can take up a lot of time. This often bores the audience when they come up with full-text content.
On the other hand, videos can ensure the audience gets complete information without leaving them bored.
Videos have both interesting elements: visual and sound appearance. From these elements, people can expect to get a fun experience with the content.
As a result, people would quickly choose to watch videos instead of reading articles. They see videos as an entertaining way to receive information.
Using videos in Instagram Stories also helps to grab attention of different set of audience.
Improves SEO
Having video marketing on your site can significantly increase your SEO rank. The search engine's crawlers will detect videos as one of the most relevant content when a web search query is performed.
Video descriptions and closed captions help the crawler identify your relevancy to the user search. The crawler will index your website as a relevant page and place it on top of the search result. 
When you post a video marketing on social media like YouTube, the Google search can embed your video on the search result. This will be a massive opportunity for you to get more views and subscribers.
Drives Web Traffic
Video content can fit every social media platform. You can create and modify it based on the network you're going to place. The perk about videos is that people can easily share this content on different platforms.
When people spread the video, chances are you reach out to a broader audience. The more shared your video, the more likely it's getting popular on the internet.
Your video will end up on the first page of the search result, which eventually drives more people to your site.
Boosts Conversion Rates
As the name suggested, video marketing is used for marketing purposes; hence any message would lead viewers to purchase the product.
Every video marketing is equipped with a call-to-action (CTA), a copy at the end of the video that directly shows viewers the next step.
For example, a statement like "Download App Now" and "Visit This Link." can urge your audience to do the specific action. When you put up the message above, people can understand what they should do to connect with you.
Eventually, you'll acquire more leads through video marketing as it straightforwardly asks viewers to engage with your brands.
7 Type of Video Marketing For Business
1. Explainer Videos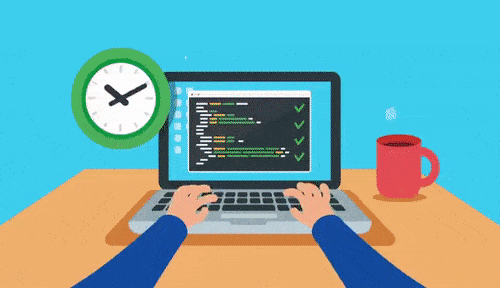 One of the most compelling video marketing strategies to date is an explainer video. Unlike other types of videos, it directly conveys your brands' message through a concise explanation. 
Explainer videos usually form as animated videos or live-action. The animation allows viewers to comprehend the message much easier. If you want to convey such a complicated message, animated videos would be great to choose.
Light animation can break down complex information into digestible messages that people love.
On the other hand, presenting your brands through actors can simplify the message as they can immediately narrate to your audience as if it's a two-way conversation. The actors let people engage in the storyline as they perform it right away.
2. Tutorials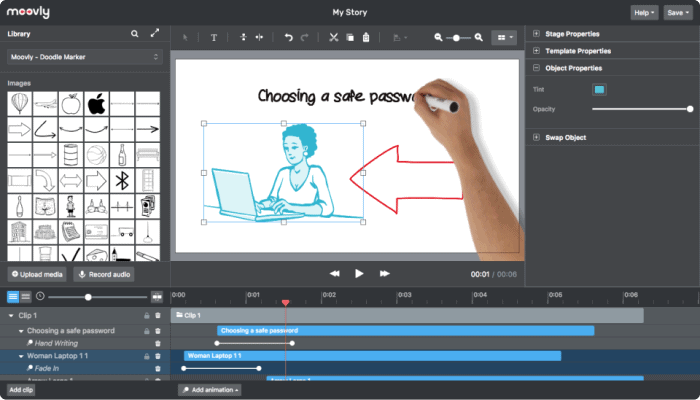 The internet is full of tutorial videos that allow people to follow the brand's directions. This video content is insanely popular in the past decades as more and more people enjoy watching it.
Tutorials help brands spread awareness through subtle commands in the video. You can incorporate tutorial videos to promote your product. Using the product on your video can attract viewers to get to know it further.
For example, if you run an eyelashes brand, making a video about make-up tutorials will benefit you in the long run. Your audience will be more curious about it, especially when the product makes the whole look prettier.
Or, as simple as mentioning your product in a tutorial video can also increase awareness. Viewers would love to know more about the said product.
Then, you can make a short description of it or leave the link to your product page for people to visit on their own.
3. Product-Demo Videos
Sometimes your leads need a little nudge to purchase your product. If you can convince them through a simple explanation, they will end up buying it from you.
That's why you need a product demo video to showcase the explanation in a fun way.
Your product video should answer the most awaiting questions your audience has. It must convey complete information about the product, such as features and benefits.
When you point out your product features in a video, viewers can understand them quickly. They can visualize what the product will look like in their hand after watching it from your video.
They might as well expect your product to give them the benefits they're seeking. Therefore, a product demo video will be apt for this purpose.
Know more on: Personalized Video Marketing
4. Testimonials
Customer success review videos or testimonials are among the most effective ways to influence your audience to connect with your brand.
When potential customers land on your product page, they will look for what others have said about you, especially when you run an online store.
It's essential to make people trust you from the get-go. You can build trust by collecting your past clients' reviews to assure others that you're credible in the industry.
Testimonials are also important to convince new leads when it comes to making decisions.
That's why many businesses have incorporated this strategy to acquire more customers. People will be intrigued when they see others hype the product and share their experience with the world.
This social proof will convince them further to experience the product on their own.
You can also embed Customer Success review videos in your website just like SaaS Mantra did.
5. Company Culture Videos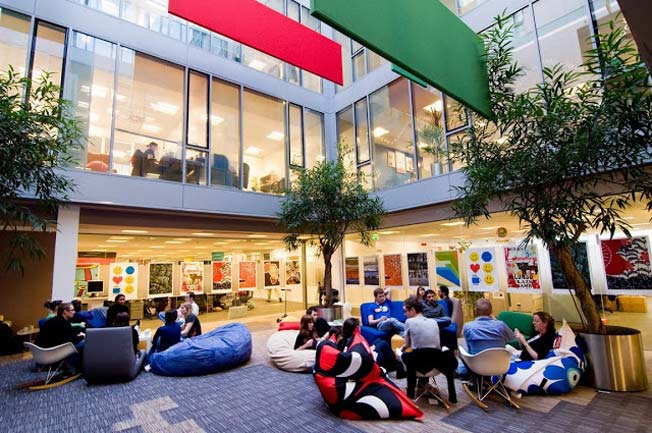 Another video marketing content that you need to produce is company culture videos.
Unlike the rest of this list, this video content is exceptionally unique as you get to present what your work ethic looks like on a daily basis.
You might attract different audiences like fresh graduates and employees as this video shows what it looks like working with your company.
You can also use this video in a business meeting to collaborate with new partners. This video will be the actual representation of your company's cultures as well as implies your brands' values.
However, this type of video marketing can as well attract potential customers in the process. The reason is that the video approaches your brand from a different point of view.
Viewers might find it interesting how you run your business through culture videos. The video showcases your professionalism in a way that earns you credibility. Eventually, more people will trust your brand and begin to connect with you soon after.
6. Event Videos
When you're in a tradeshow, wouldn't it be a waste if you don't document your activity? Well, the next type of video marketing is an event video.
An event video focuses on showcasing your brand in the crowd. You can directly record the situation when you're at a business conference or exhibition.
Or, you can document the time when you receive awards. This documentation will be a huge asset for you to promote your brand.
You can present event videos as part of the introductory stage about your company. That way, your audience will recognize your brands' journey all these times.
Event videos can strengthen your credibility as a company as well as point out your key values through the years.
7. Webinar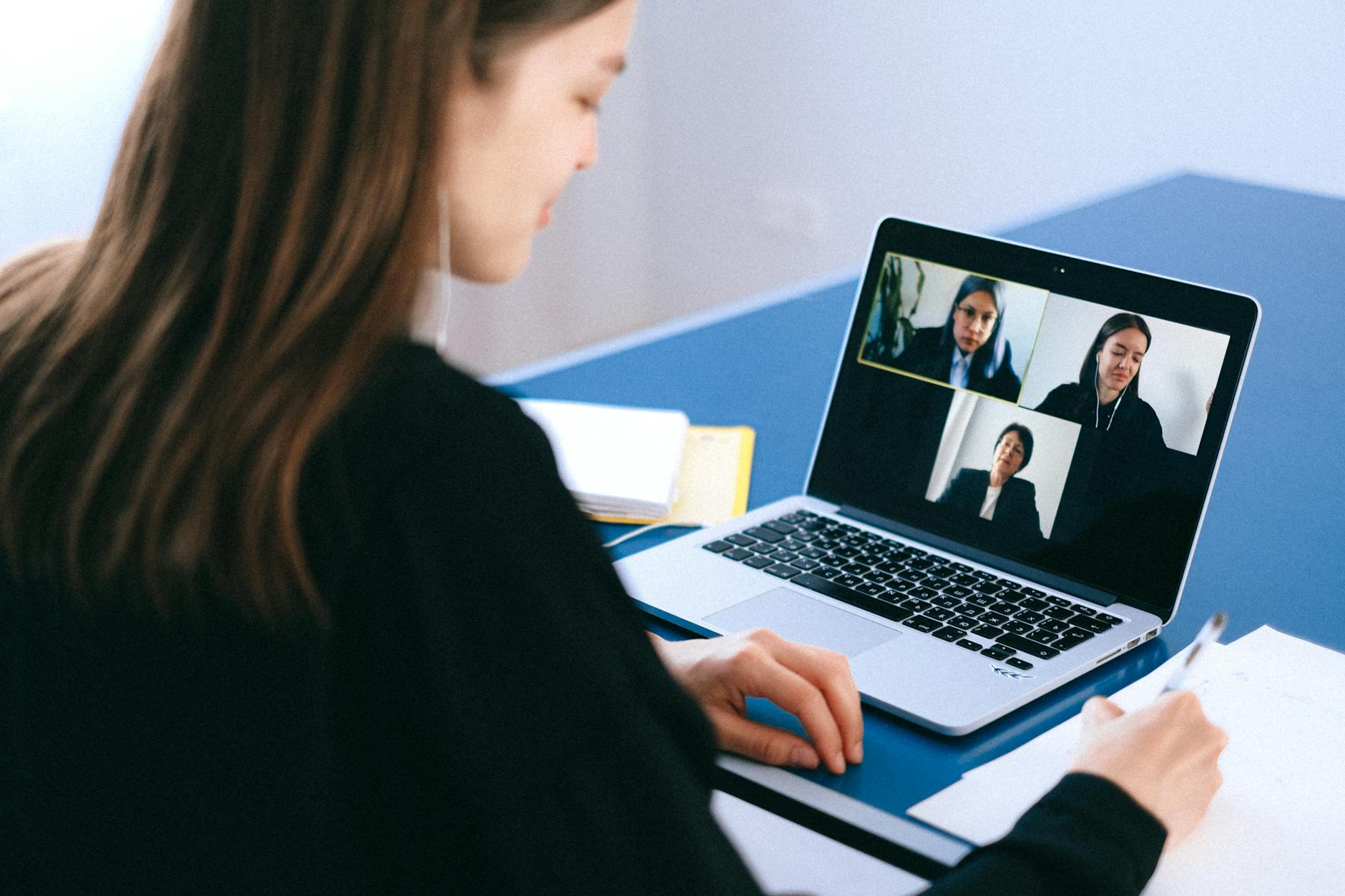 The virtual seminar has become famous in the past couple of years. It allows people from many places to attend the course at the same time.
A webinar is a huge help for those who want to conduct knowledge-based gathering effectively.
Although many have used webinars to share knowledge and information, online marketers promote their brands through this strategy. It's a bit tricky, but it's definitely doable.
You can conduct a free webinar that discusses a particular problem. For example, start sharing your knowledge with the audience and make them wonder about the whole message.
Your punchline would be making them register into your brand for further benefits. You can also make some discounts for the attendees when they make the purchase.
Know more on: saas marketplace platform
The Bottom Line
Promoting a business can be a big deal when you have no prior experience. It often becomes challenging to raise awareness about your brand when competitors sound more convincing.
To help you market your product, there's one marketing strategy that has been proven to help companies boost sales.
Video marketing is undisputedly a great tactic to use, especially in today's internet landscape. Videos are engaging content that people love.
Many internet users prefer to watch a video over reading text as it gives them a quick explanation.
Although not all types of videos can be a perfect marketing strategy, there are seven types of video content that you need to recreate when promoting your business.
Make sure to check which video can fit your businesses' goals by understanding the list video above.
About the Author
Andre Oentoro is the founder of Breadnbeyond, an award-winning explainer video company. He helps businesses increase conversion rates, close more sales, and get positive ROI from explainer videos (in that order).